FOST MATRIX RIB 12M W/SKIPPER (WHITE EDITION)
We give you the opportunity to choose your favorite destination. Our skipper has many years of experience to take you to your destination(s) with you safely and comfortably.
Maximum number of people onboard: onboard: 9 passengers + 1 crew
*Fuel is not included in the price.
DURING THE TRIP, REFRESHMENTS, FRUIT, AND SNACKS WILL BE OFFERED TO ALL GUESTS.
Boat Rental
9 guests guests
1 Skipper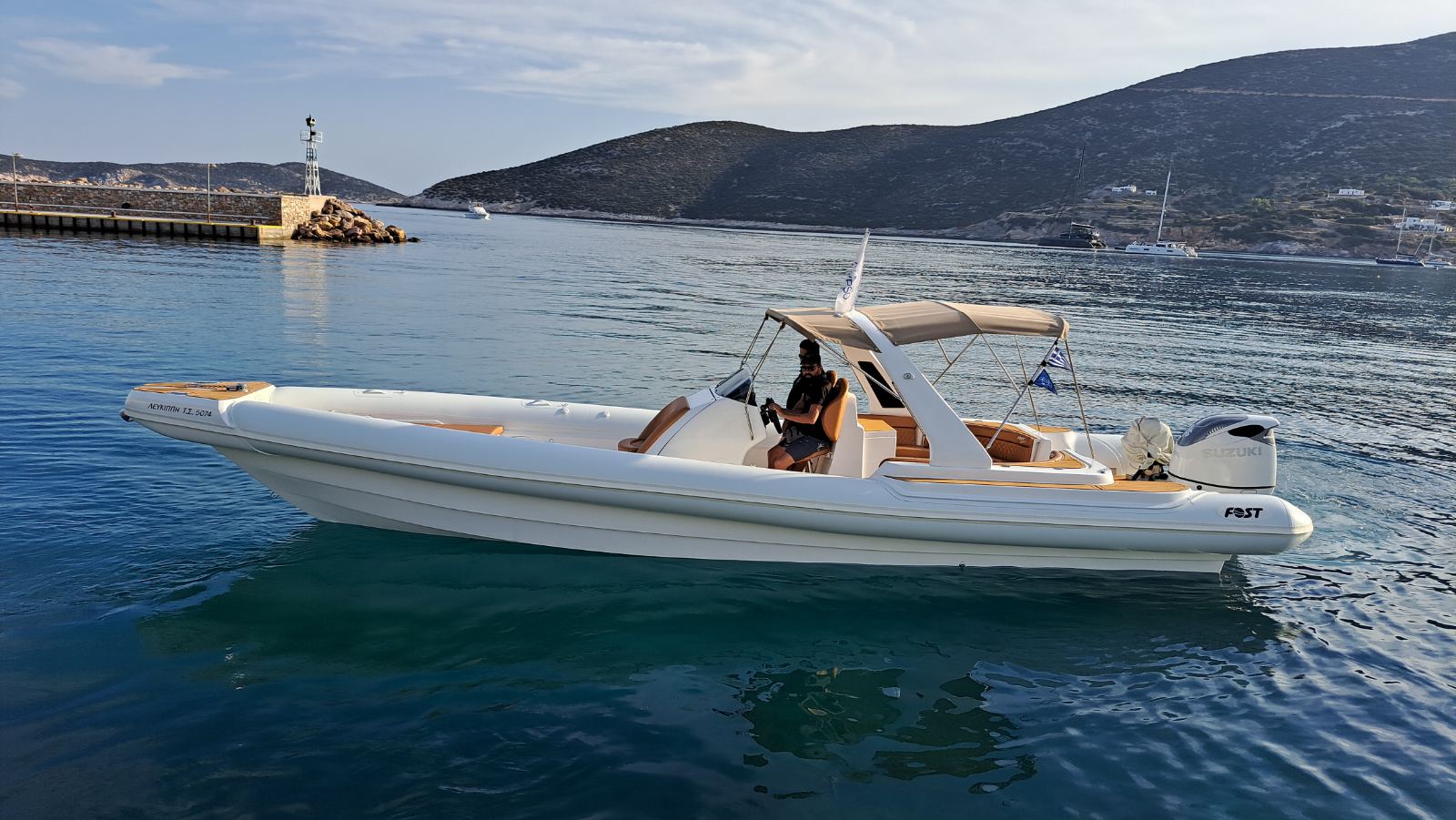 FOST MATRIX RIB 12M W/SKIPPER (WHITE EDITION)
FOST MATRIX RIB 12M W/SKIPPER (WHITE EDITION)
FOST MATRIX RIB 12M W/SKIPPER (WHITE EDITION)